Deliver Presentations With Impact
In today's culture of lifetime employability, not only must executives be able to speak with confidence, they must be able to present ideas and findings convincingly to their colleagues, bosses and customers.
At Be The Voice, we help executives add value to their careers by empowering them with skills to deliver presentations that inspire their listeners.
In this 'Deliver Presentations With Impact' programme, designed to commence after the Tier 1 'Speak With Confidence' programme, we work with executives one-on-one to identify areas where they possess domain knowledge.
We provide hands-on guidance in turning their expertise and recommendations into engaging presentations. We mentor executives in crafting their delivery with elegance and finesse, and developing a style they can truly call their own.
Equally important, we impart techniques in building 'verbal baits' into presentations so as to keep their listeners focused and interested in finding out more.
Why Presentation Skills Matter?
In many workplaces now, presentations have become so important, they not only communicate ideas. They are an important means of influencing opinions and leading change. They are also a vital platform to be noticed by the people that matter.
With so much at stack, executives can no longer deliver presentations that are merely informational. They need to ensure their presentations keep people listening. They have to convey a positive impression that they are confident, knowledgeable and ready for greater responsibilities and a more advanced career.
Who is this workshop for?
Executives in any field, any industry can benefit greatly with amplified presentation skills. This programme is recommended for any executive who needs to deliver messages to in-house and external audience, and craft presentations that influence opinions and lead change.
—————
Why this programme works?
At Be The Voice, our trainers are highly experienced practitioners who fuse proven methods with real-life issues to impart skills that participants can put to use in any situations.
Overcoming Stage Fright
Participants learn what leads to the Fear of Inadequacy and how to control fear without letting fear control them. Using real-life simulated scenarios, they learn the methods to employ in different settings.
Uncovering Presentation Secrets
What isthe 1st doorway to a successful presentation? How do voice characteristics affect what we say? Which 'Voices' to use in different situations? Participants will learn all these and much more in portraying their confident self at presentations of any scale.
Owning Their Presentation Style
We help participants develop their very own presentation style withour unique SYSTEM that makes every presentation effective. We coach them in employing different approaches in different presentations and the right way to speak into the microphone. We guide them in using their body language appropriately and pacing their presentation to engage their audience and establish a true connection.
—————–
We have helped Executives, Managers, Senior Directors from pharmaceutical, finance, technical fields Be The Voice That Inspire and Influence.
Wish to find out more?
Contact Us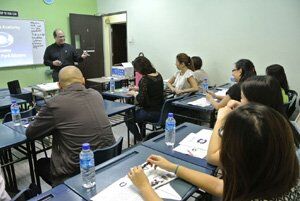 Individual Coaching Client
I am undergoing a individual voice coaching with Brian Lee at "Be the voice academy". I can not recommend him enough. I have always been terrified to speak in public. English is not my mother-thongue, its a big clomplex for me. Brian taught me specific speaking voice techniques which I implemented quickly in my daily…
Contact us for a no-obligation analysis on
HOW WE CAN HELP YOUR COMPANY
We'd love to hear from you
Leave Message