The ability to deliver information and present ideas is a key requirement in almost every field. In many organizations, it has even become a requisite for career success.
The ability to present well not only gets you noticed by your superiors, it enables you to communicate your message confidently to your team.
On top of that, good presentation skills empower you to sell your ideas convincingly to your external audience, giving you a better chance at influencing others successfully.
In a survey carried out by Prezi, a cloud-based presentation platform, 70% of executives agreed that presentation skills are critical to their work and they further admited that being able to convey peruasively through presentations is a vital ingredient to their career success.
The ability to use your voice to influence and motivate is a valuable skill in any field, at any level of the organisation.
Here at Be The Voice, our voice coaching programmes have mentored many executives in discovering their voice and using their voice to influence their colleagues, management and clients.
Our experienced voice coaches will tailor each session to your specific needs andguide you in mastering proven voice techniques that enable you to express yourself in a compelling voice.
Depending on the needs of your profession or the audience you are presenting to, our voice coaches will share the relevant strategies to adopt when delivering reports, presenting findings, making recommendations, pitching ideas, and persuading clients.
Whatever your job requires, our personalised voice coaching programme will shape your voice to be the voice that adds value to your career, your company.
Matters more than what you say
Do you lack Presentation Skills?
Do you fear Public Speaking?
Do people often ask you to repeat yourself?
Do you have a weak voice?
Do you need to build your Confidence, Credibility and Presentation Skills?
Have you been passed over for a promotion because you don't speak well?
Are you shy of listening to your own voice in a recording?
Do you happen to have any of those problems? Many of our clients used to have these problems but we've helped them overcome these difficulties in a very short time.
View Our programs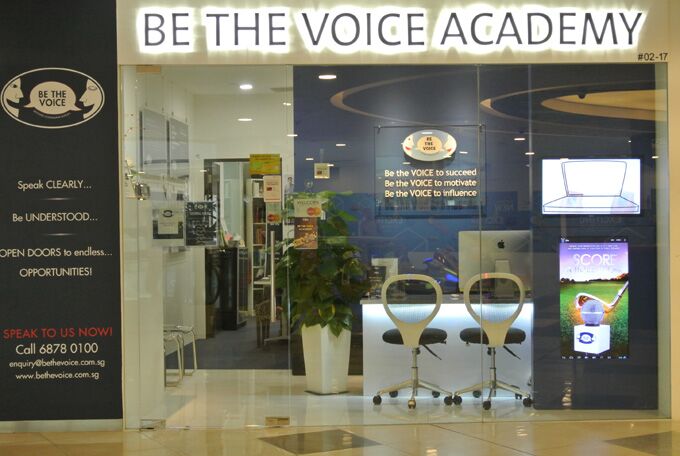 We are an award winning Presentation Skills Training Centre that coaches our clients to use their voice to enhance their presentation skills, giving them the ability to convey thoughts, ideas and feelings more powerfully, and with confidence.
Our clients range from multi-national companies, small and medium enterprises, individual adults and students from 6 years old onwards.
View Our programs
Learn more
Principal Trainer – Brian Lee
Brian is a communication and presentation skills expert who has a demonstrated history of hosting broadcast media programmes. The founder of Be The Voice, he believes that speaking well is an art that can be learnt and he is deeply passionate about mentoring individuals in harnessing their voice to communicate information and present ideas that influence and inspire.
Learn More
View Our Programs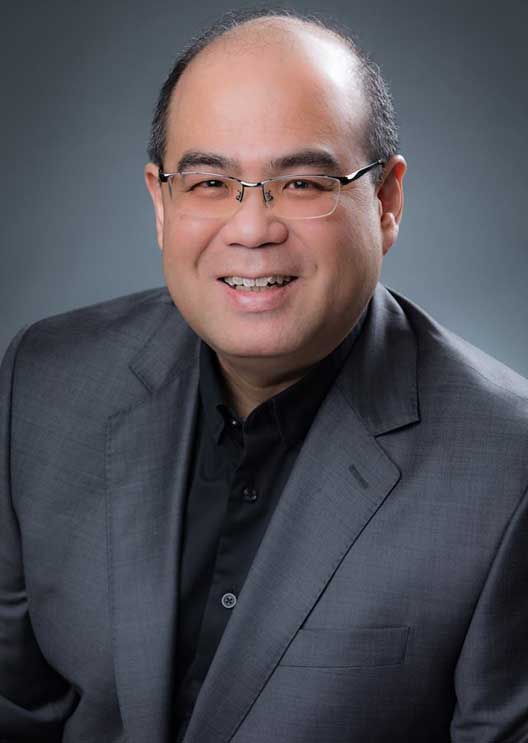 Some of our Esteemed Clients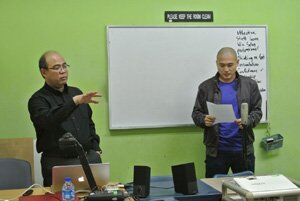 Individual Training
Voice Training and Coaching - Presenting With A Confident Voice (Basic)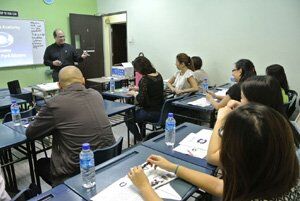 Individual Training
Voice Training and Coaching - Presenting With A Confident Voice (Advanced)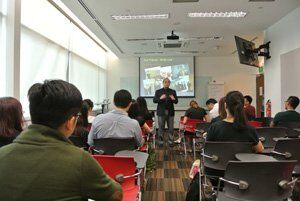 Individual Training
Public Speaking – Presentation Skills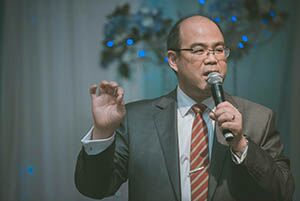 Individual Training
Speaking Into That Microphone
I am undergoing a individual voice coaching with Brian Lee at "Be the voice academy". I can not recommend him enough. I have always been terrified to speak in public. English is not my mother-thongue, its a big clomplex for me. Brian taught me specific speaking voice techniques which I implemented quickly in my daily…
Extremely professional and helpful, Brian has instructed me to use my voice correctly for the first time and given me valuable insights into how I could better communicate, motivate, and influence others with my new-found voice. I am thrilled to see the difference it has made in my everyday life and could not recommend Brian's…
Brian's guidance has helped me to be more aware of how I speak and the common mistakes we often make when speaking English in Singapore. His guidance on how to use my voice to tell stories is really useful. I highly recommend everyone to Brian's coaching no matter what profession you are in.
Brian has been valuable in in the short time we spent on presentation coaching. He was able to bring best practices, and also to highlight specific traits he observed through his exchanges with me that I could work on.
My coach, Brian, is extremely helpful and passionate in coaching me to use my voice better with clarity. He is very professional, insightful and has the ability to motivate and teach the techniques in voice articulation. With his coaching, I have more confidence in articulating my words during my daily corporate presentations. I highly recommend…
The ability to pronounce words correctly makes listening easier for others, and thus makes them more receptive to what you are saying. Articulation has the ability to defferentiate the meaning of words. The lessons are fun yet very informative. If only time didn't pass by so quickly.
I always look forward to attend Brian's lessons. He is a very patient, helpful and detail-orientated person. He makes sure that his students really learn and acquires the knowledge which he is trying to impart. Along with the learning he also helps his students build up the confidence in themselves. By far, he is the…
Mr. Lee is always calm and patient when teaching me new techniques and methods in order to improve my self-confidence. I also realise that body posture is very important, especially when visible to the audience.
Professional Voice Coaching Blog
We'd love to hear from you
Leave Message